Stream to 3D - Product Overview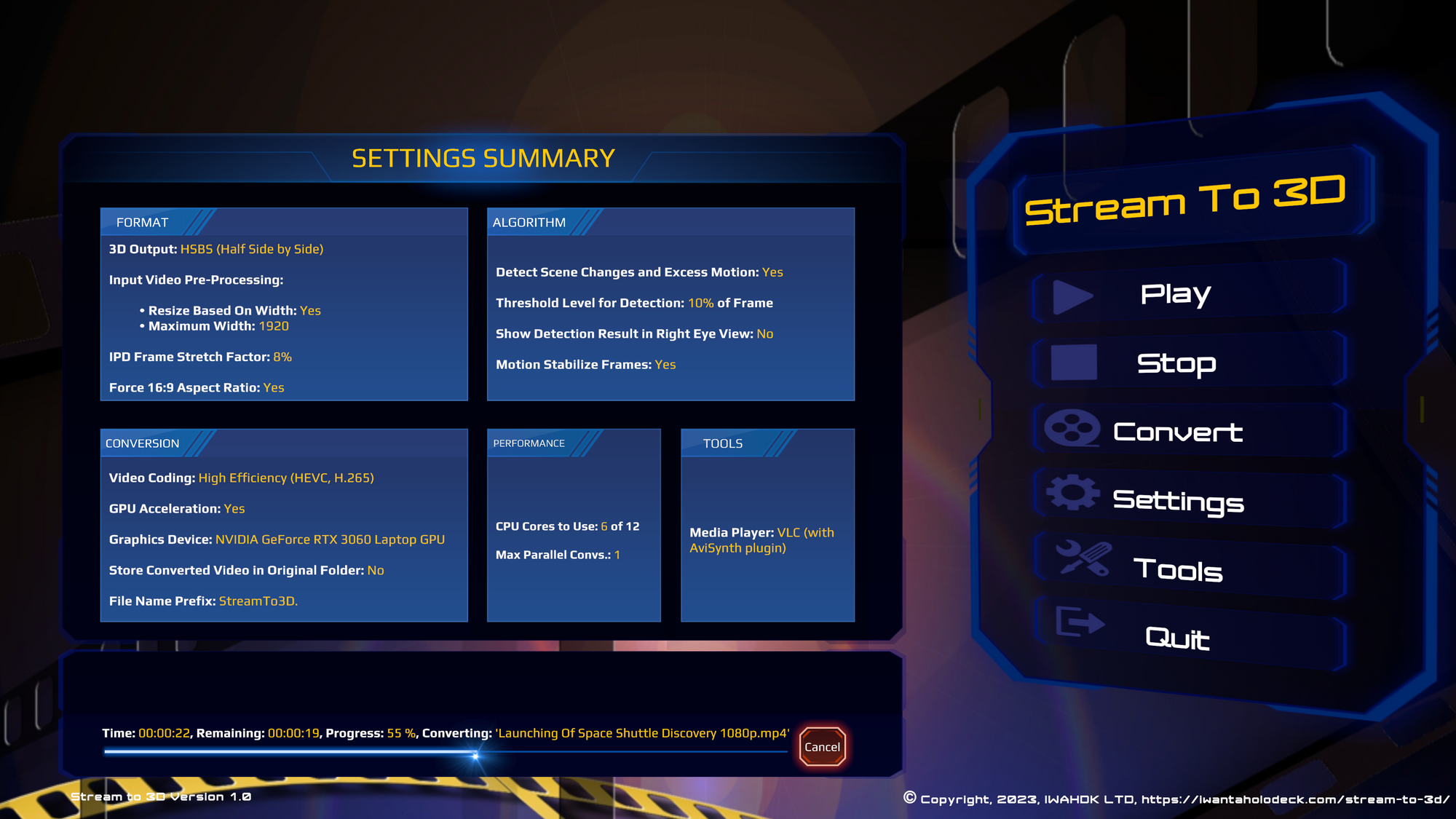 Just click to play your 2D videos in 3D!
Stream to 3D is designed to support the fully automatic on-the-fly conversion of 2D videos to 3D, as they are played, as well as off-line video conversion.
Stream to 3D is specifically focused on the needs of the VR community in terms of enabling the viewing of 2D media in 3D, without the need for conversion in advance. It has been designed with explicit support for VR 3D playback solutions such as BigScreen (Steam VR) and Virtual Desktop in conjunction with media players such as; MPC-HC, PotPlayer or VLC.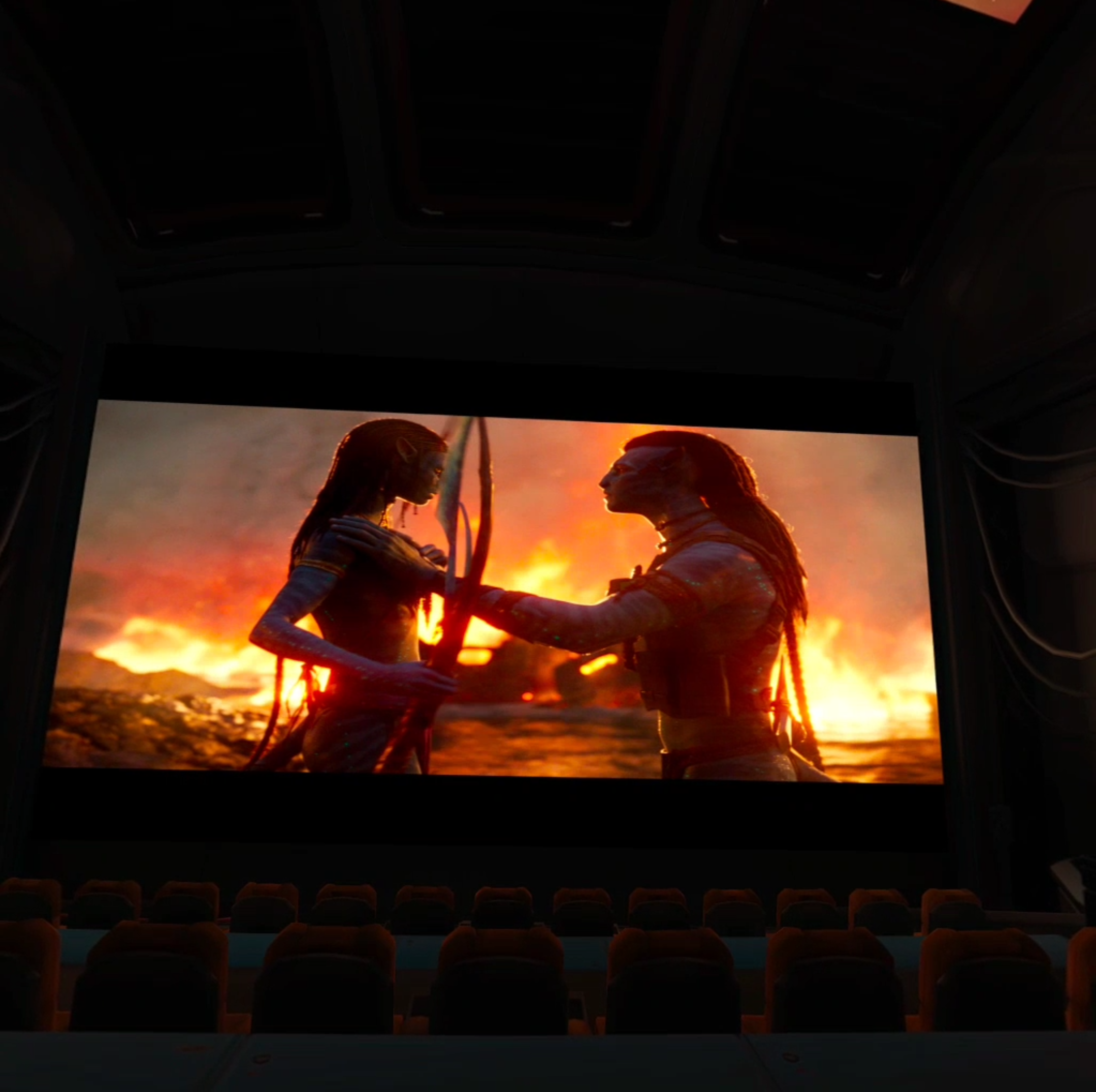 To this end, Stream to 3D has been conceived as a light-weight solution to run alongside PCVR media players that take the PC screen as video input for 3D rendering. See Stream to 3D in use with BigScreen VR (Steam Version) below:
Although providing the unique capability of fully automatic real-time video conversion to 3D, Stream to 3D also provides state-of-the art off-line conversion of 2D video to 3D, either one video at a time or in batch mode. Batch mode supports conversion of multiple videos in parallel, limited only by machine resources. This conversion is again performed fully-automatically without the need for user intervention. You can also watch on-the-fly converted video whilst off-line conversion is conducted in the background, assuming the host machine has sufficient resources.
The Stream to 3D solution applies the very latest advancements in 2D to 3D video conversion algorithms as described here and here.  To obtain the clearest idea of the quality of the conversion solution, you can download a full resolution version of the 3D converted Avatar: The Way of Water Trailer example in different formats from here.
Stream to 3D also supports generation of a wide range of different 3D output formats with Out-of-the-box preset configurations for BigScreen (Steam VR) and Virtual Desktop. You can also establish your own configurations for specific scenarios. All settings are fully customisable through the UI and the configurations can be saved and reloaded as required.
Hardware and Software requirements are given here.