Stream to 3D Now Available on Steam!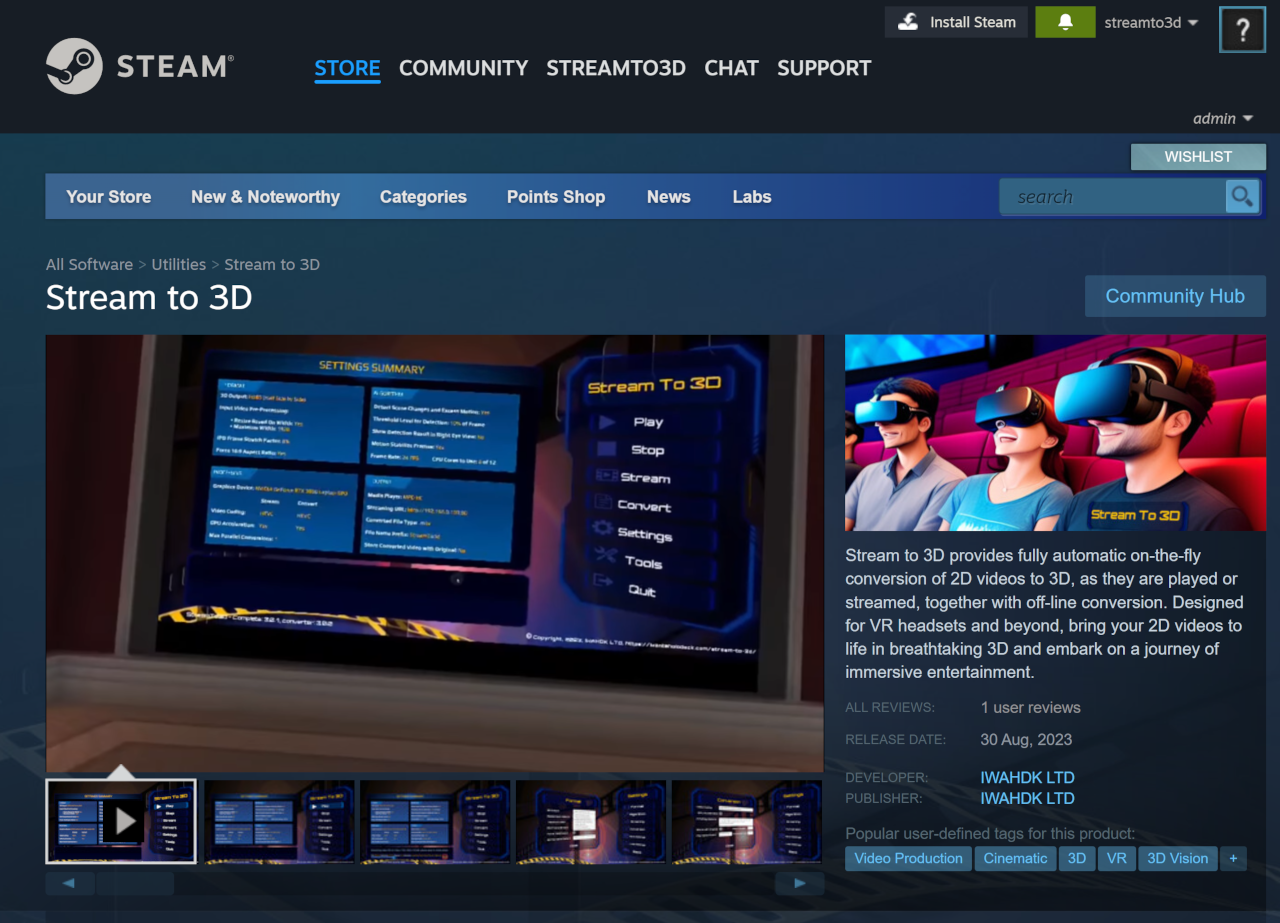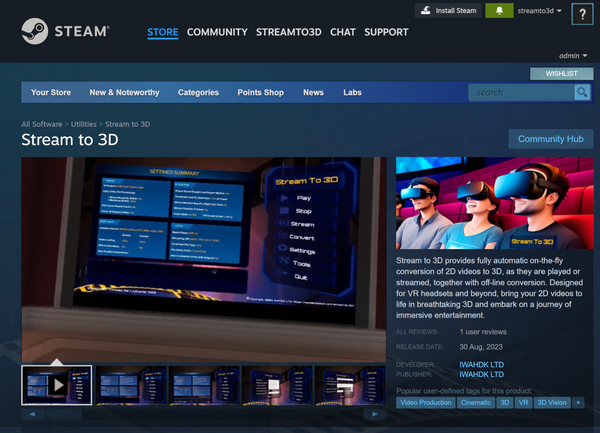 We are thrilled to announce that Stream to 3D, Release 3.5, is now available on the Steam store! For additional purchase options see also our website Stream to 3D store.
With Stream to 3D, you can now easily convert and experience your favourite 2D videos in stunning, immersive 3D in real-time.
Release 3.5 brings audio track and subtitle track selection support for both conversion and streaming.
Stream to 3D is the ultimate software solution that brings your 2D videos to life by converting them to 3D as they are played back or streamed. Whether you are a VR enthusiast, 3D projector owner, or simply want an enhanced visual experience, Stream to 3D unlocks a world of possibilities.
Key features include:
Fully automatic, real-time 2D to 3D video conversion and on-the-fly playback
Ability to stream converted 3D videos in real-time to phones, tablets, smart TVs and VR headsets
Cutting-edge algorithms and technology for ultra-realistic 3D environments
Offline conversion capabilities to transform your entire 2D video library into 3D
Optimised for VR headsets like Oculus Quest for immersive 3D video viewing
Customisable settings and presets for tailored 3D experiences
Wide format and resolution support up to 4K
With Stream to 3D and Steam, enjoying 3D content is easier than ever. Just download, launch the software, open a 2D video, and watch as your favourite movies, shows, and videos leap off the screen with incredible depth and realism.
Whether using Virtual Desktop, BigScreen, streaming to your headset or projector, or viewing offline converted videos, Stream to 3D offers an unparalleled 3D experience.
Don't settle for 2D. Step into your own holodeck today and immerse yourself in entertainment like never before with Stream to 3D, now available on Steam!
See the Steam store page for more details and to download your copy, or for additional purchase options see also the website Stream to 3D store. We can't wait for you to experience your videos in a whole new dimension!