This page provides some brief guidance on the purchase process for the Stream to 3D product. You can reach the Stream to 3D - Store by clicking here
The example below is for the Stream to 3D - Real-Time subscription based product, which uniquely offers a one week free cancellable trial. Note, however, that this particular version of the product does NOT include off-line conversion functionality: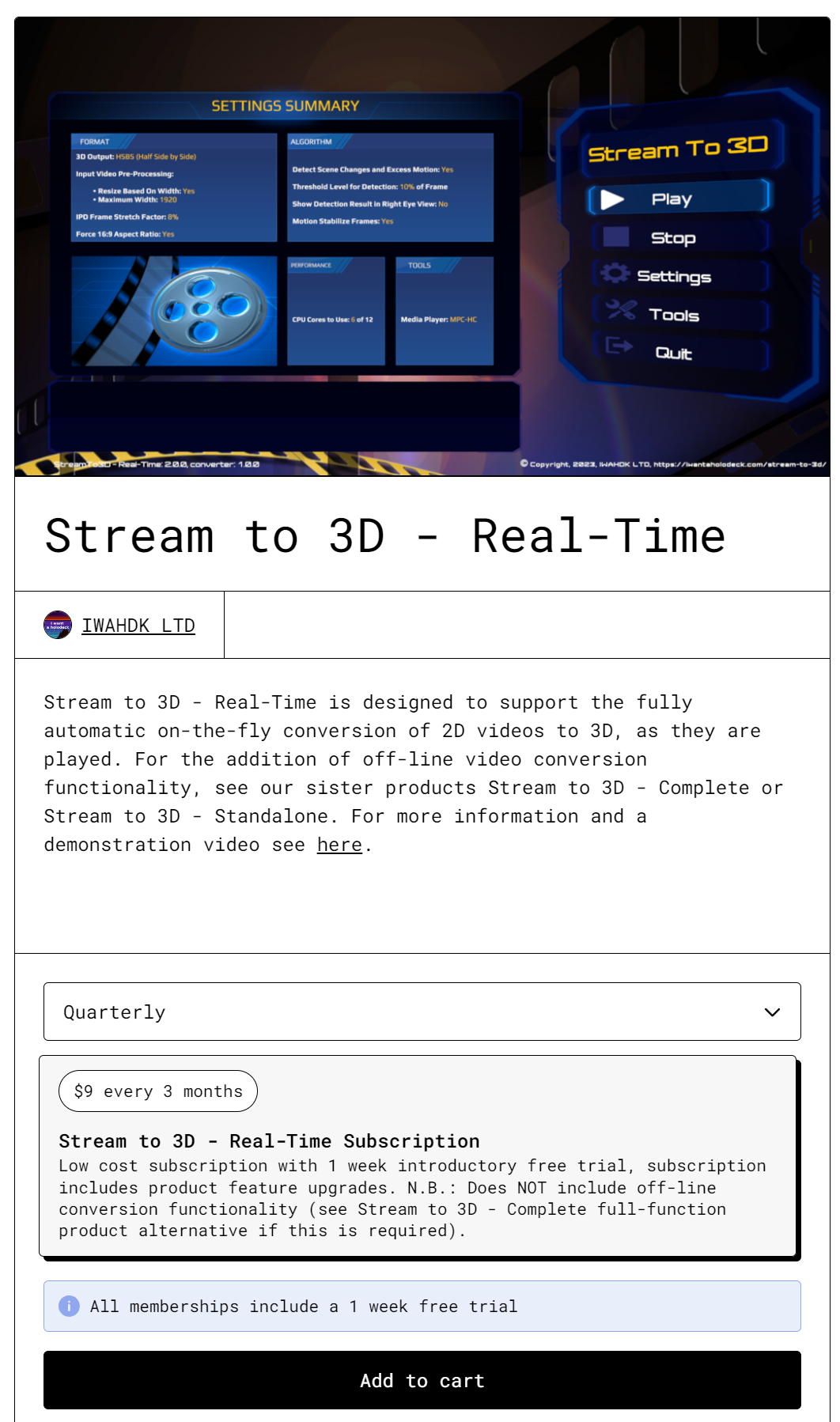 Clicking "Add to cart" will take you to the Checkout page.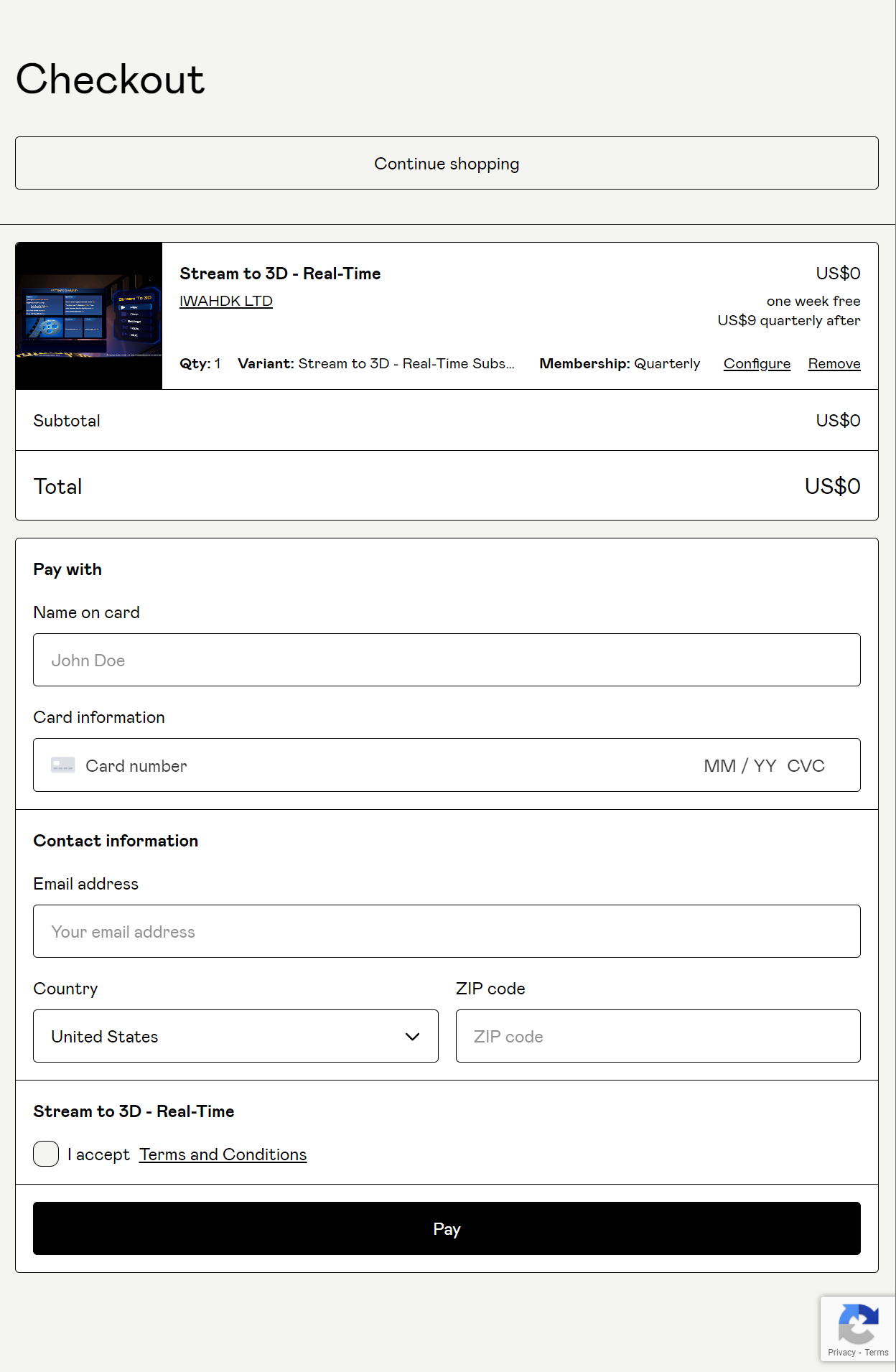 We use Gumroad as our e-commerce platform. You can review a broader guide to buying on Gumroad here, including accepted payment options. If you have any issues with the platform, such as payments, you can contact them here.
As you can see, there is nothing to pay initially in this example, as the first week is free.
If you cancel within the first week, there will remain nothing to pay, after that you will be billed as indicated, in this example $9 quarterly. Prices quoted are exclusive of VAT.
You will need to enter your details and read and accept the terms and conditions. Clicking Pay will initiate the purchase process. The process is similar for each of our products.
After purchase, you will be taken to the product download page and sent an email containing the download link, license key, payment summary details and a button to generate an invoice should that be required.
You can go back to the Stream to 3D - Store by clicking here