Stream to 3D - Standalone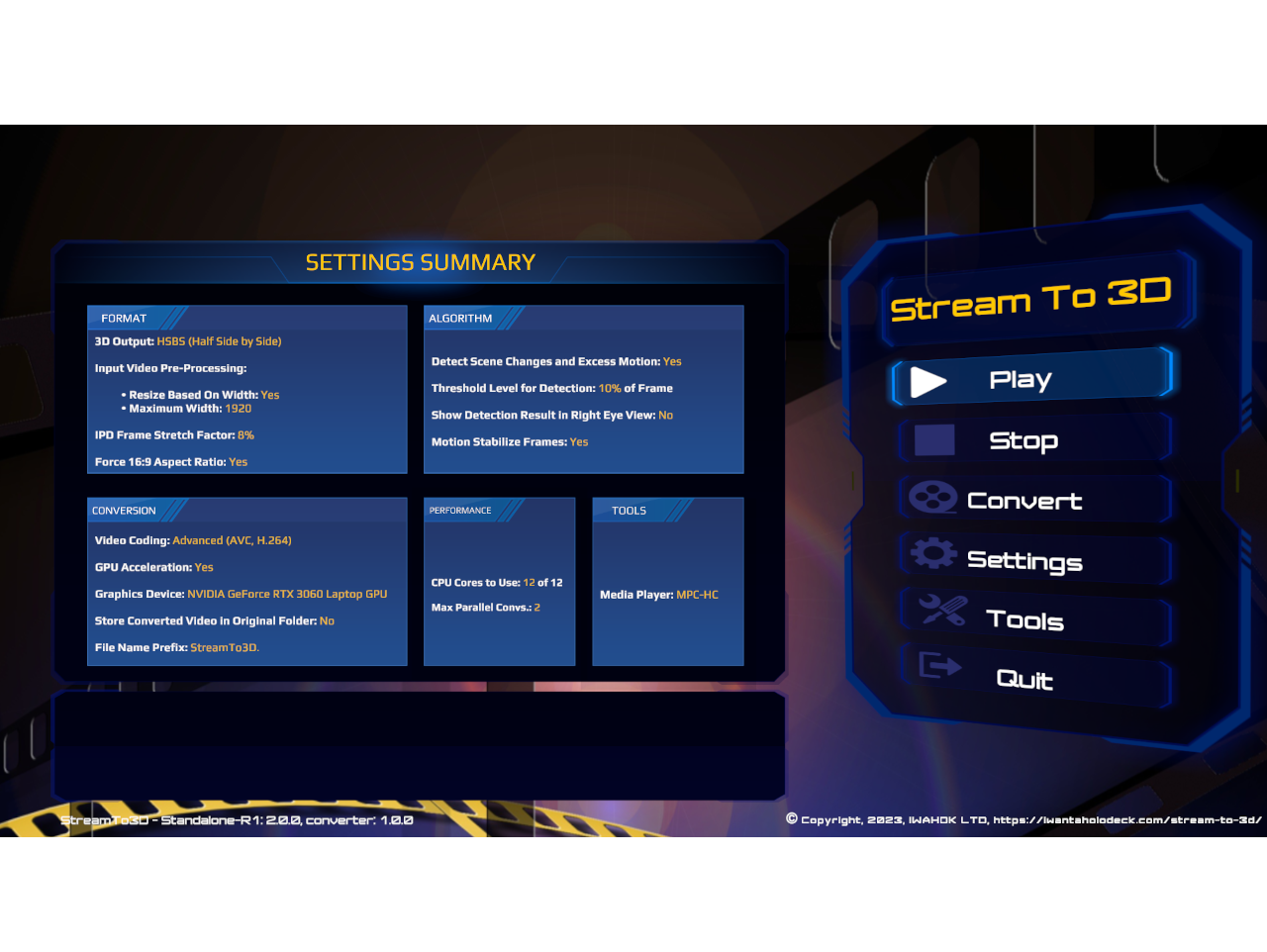 For a step by step walkthrough of the download, installation and configuration process for your Stream to 3D product, it is highly recommended that you follow the guide here:
Stream to 3D - Installation and Configuration Guide
If you have any issues not covered by the guide, then you can find support links here:
Click below to download the installer:
Stream to 3D - Standalone-R1 - Setup Download
The installer is contained in a password protected encrypted zip file. When you open the zip file, you will be asked to enter the decryption password. The password is  "streamto3d".
The setup program will also prompt you for your license key during the installation process. You will receive an email containing the license key.